2009.11.07
Final drawing meeting requirements for Week 2 Out of Class Drawing:  Proportional Line with characteristics of Punk Genre(s).
Time: 1 to 2 hours a day for 4 or 5 days.  Something like that.  Paper: Rives BFK  34 x 26″  Media: black and white ink; black, gray and white pastel.
Admittedly a bit of overkill for a line drawing.  Still, it is a build up of lines.  Detail:
Actuals: Watch parts and a piece of broken glass.   I found the broken glass in a dumpster.   I had made the watch parts I had available into earrings prior to this project so ended up having to draw from the earrings: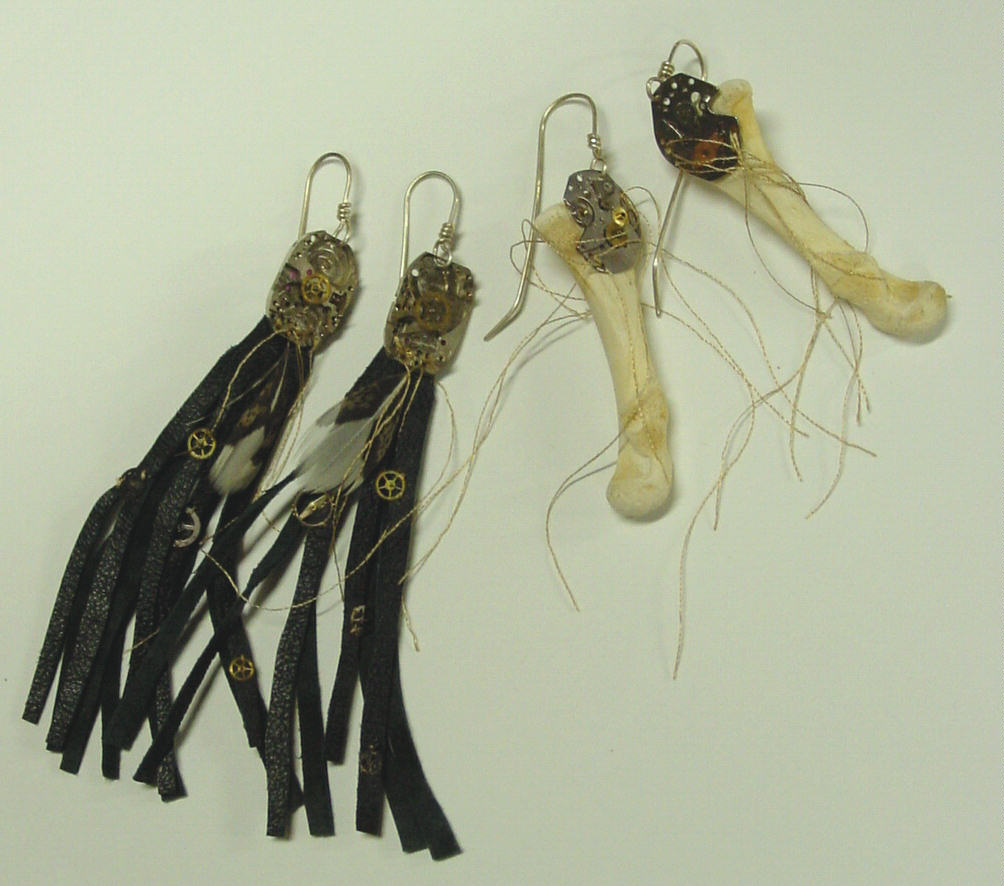 Process: Loaded Rotring  fountain pen with ink + water for gray ink:
Worked on inking in  proportional line drawing of watch parts in gray then spraying with water for runs and splatters.  Admittedly, at this point, I was doing very unpunk things like swiping up runs with a kleenex when they threatened to mess up really good parts of the drawing.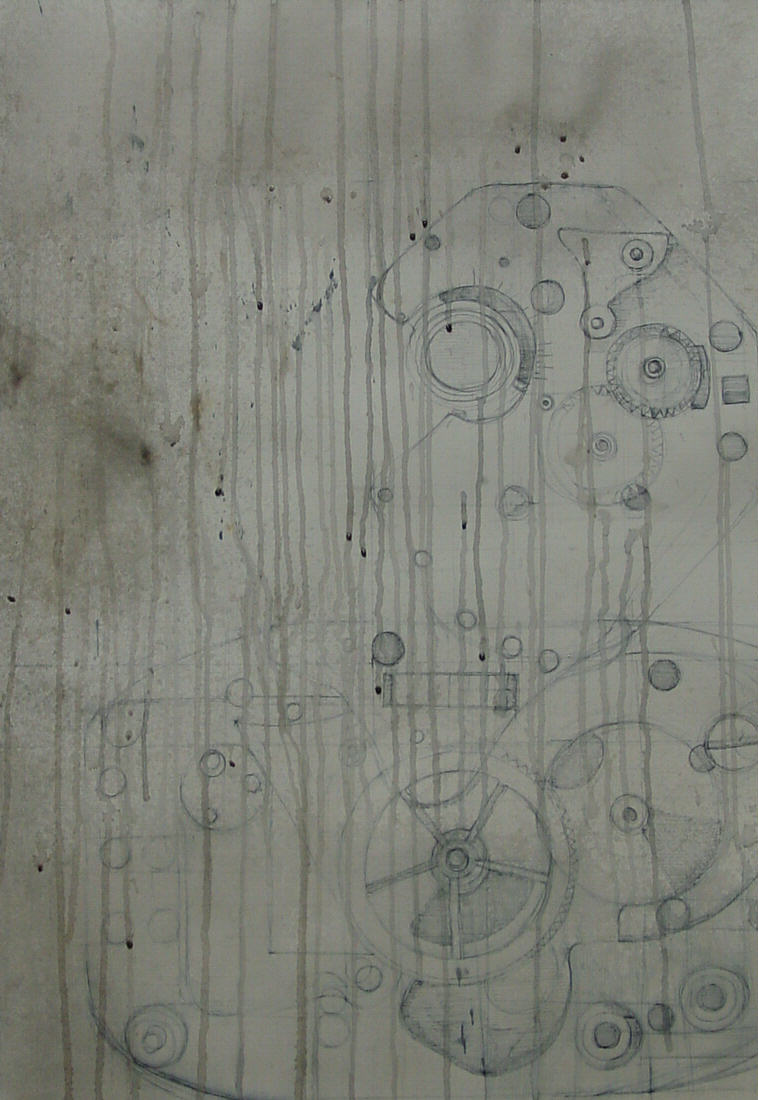 Inked in watch parts with black ink and used spray bottle to splatter gray ink over paper stencils resembling broken glass.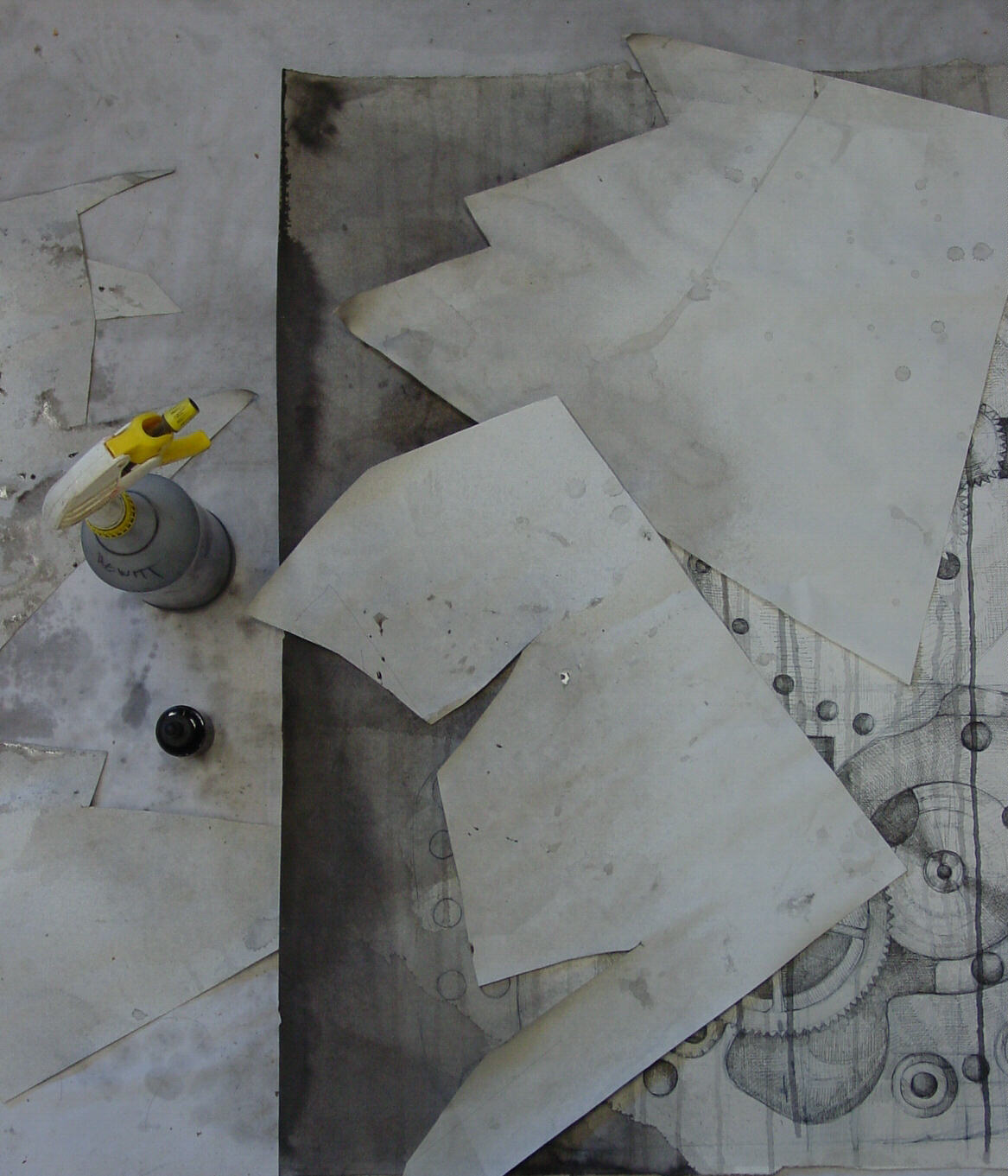 Finished with black, gray and white pastels.  Used wet brush on pastels to define glass.