2010.04.02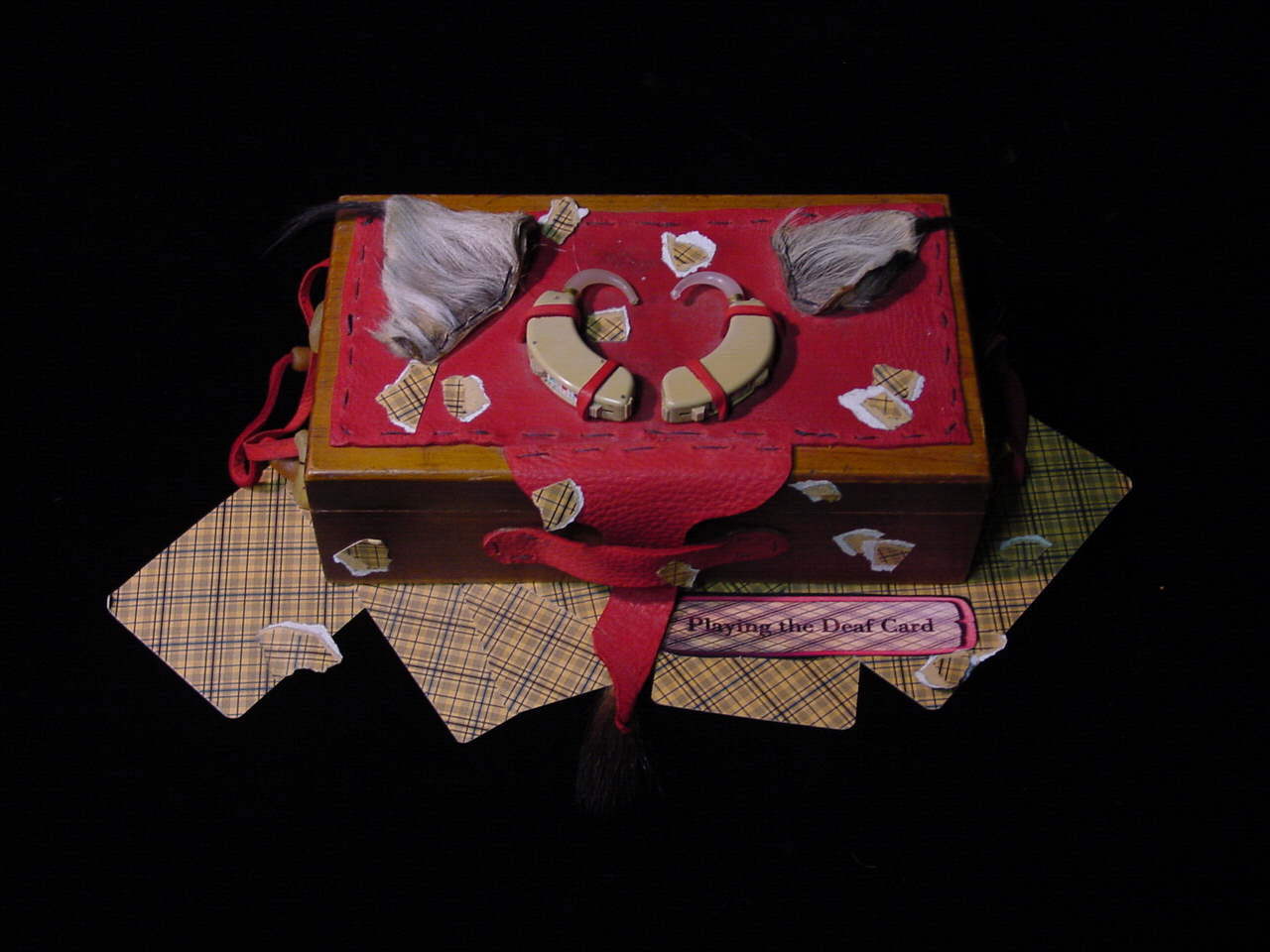 Playing the Deaf Card
3h x 8w x 7d".  Wood box found in dumpster; leather, hearing aids, dried lynx ears, tarot cards.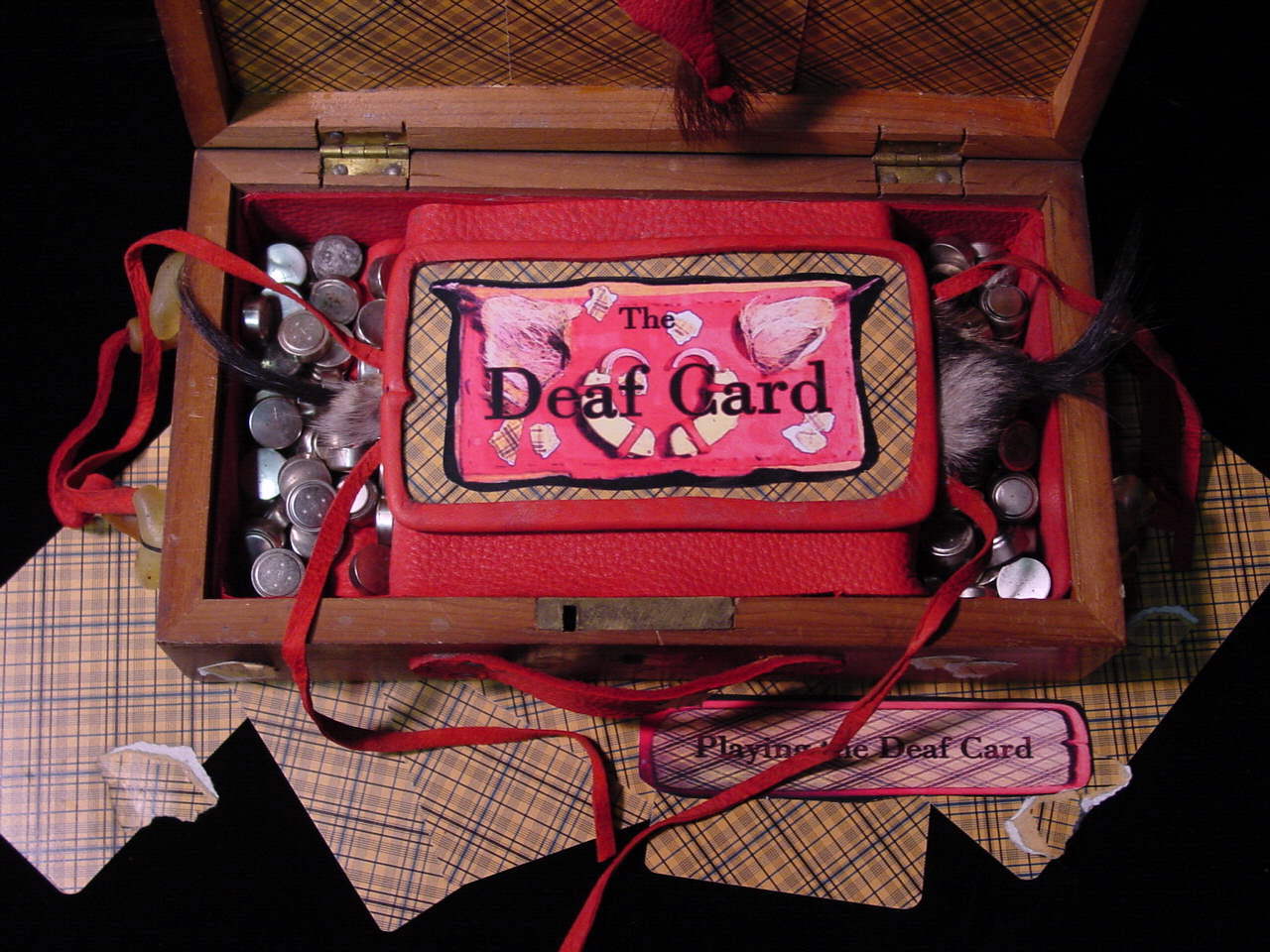 Playing the Deaf Card, detail
Inside box:  hearing aid batteries, tarot card, computer print, leather, dried lynx ears.
Inspired by my legal deafness.  I used to mention my hearing impairment comfortably and offhandedly, to let people know I wasn't ignoring them, on drugs or a complete dummy.  In recent years it has become so politically loaded that I now uncomfortably and only after much thought mention it, weighing whether it's worth it or not to Play the Deaf Card.

"The consolation of deaf people is to read, and sometimes to scribble." Voltaire